What: Discover how to incorporate digital workflow technology and treat full arch cases and routine implant cases efficiently and stress-free. See first-hand how the latest digital workflow helps you save time, increase predictability by planning your implants, bone reduction and surgical guide, and 3D print your interim prosthesis. Bring your own case to plan and 3D-print with the guidance of our clinical and technical team.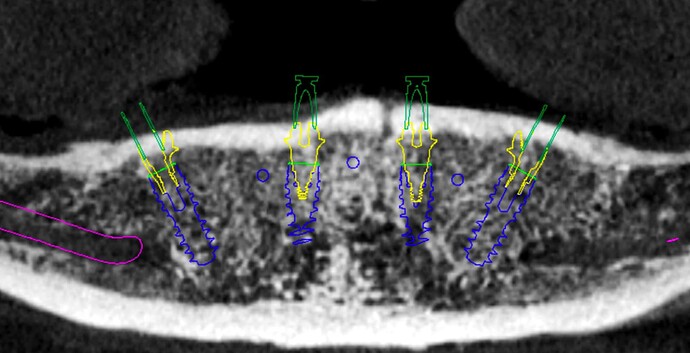 Location
Where: gIDE Institute
12217 W Pico Blvd
Los Angeles, CA 90064
8:30 am to 5:30 pm
Cost and Registration
Course Fee: $1,495 | Members Fee: $1420
11 CE Credits | Registration includes lunch and breaks
To Register: Visit giddental.com.
Additional Details
HAVE YOU EVER
looked at past implant cases that you realized you could have placed better for an esthetic and functional result?

had to choose cemented over screw-retained just because your angulation wasn't precise enough?

wondered about what it requires to plan your implants digitally and 3D-print your own surgical guides, temporaries, and night guards in your practice?

regretted that you treated a full arch case with insufficient bone reduction?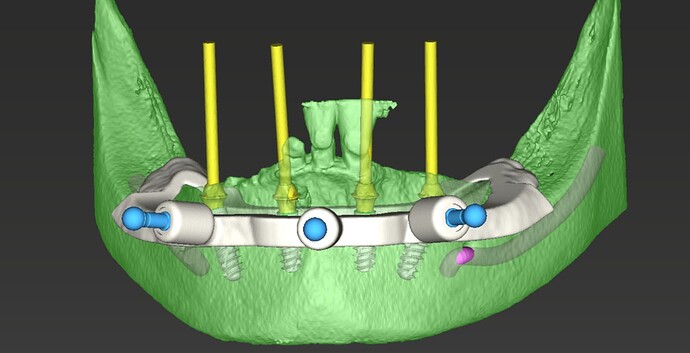 DURING THIS WORKSHOP YOU WILL…
Learn the advantages of digital planning in implant dentistry and the 3D software options
Work with the oral scanning process to create accurate STL files and the scanner options
Understand the CBCT data collection and transfer to a DICOM file
Learn to plan an implant placement in CoDiagnostix software
See printer options for 3D printed in-office surgical guides, temporaries etc
Learn how to design, fabricate and post-process a 3D printed surgical guide
Understand the design and difference between partial and fully guided stents
Observe how to scan an implant position with scan bodies during surgery
Learn tips & tricks while using implant planning software and 3D-printers
Observe LIVE full arch patient surgery with 3D surgical and stackable guides, implant scanning protocols with 3Shape and photogrammetry with PIC scanner and the delivery of a 3D printed full arch provisionals
Hear evidence-based lectures on the use of surgical guides with the latest cases from gIDE faculty
Have the chance to plan your own patient case and print the surgical guide
WORKSHOP & LIVE SURGERY DEMONSTRATION
Live patient surgery by Dr Jovanovic demonstrating the Full Arch Implant Solution with guided bone reduction, implant placement and immediate hybrid temporary delivery
Hands-on workshop on provided Laptops with CoDiagnostix software planning tips and tricks
Hands-on workshop with partial and fully guided implant placements with different surgical guides
Hands-on workshop using oral scans to create STL files
Hands-on workshop demonstrating the 3D printing of a surgical guide
Hands-on workshop to learn the guided implant drilling protocol with different guides, sleeves and keys
Hands-on workshop scanning the optimal gingival emergence profile with 3Shape
Faculty
DR SASCHA A JOVANOVIC
Periodontist & Implant Surgeon, Los Angeles
Dr. Sascha A. Jovanovic is considered a global expert in Implant Dentistry and one of the founders of guided bone regeneration (GBR) and Esthetic Implant Surgery with over 80 scientific publications, book chapters and one text book. He presents and teaches his implant protocols globally and is Academic Chair of the gIDE Institute, Assistant Professor of Loma Linda University, Past-President of the European Association of Osseointegration (EAO), and Past-Co-Director of the UCLA Dental Implant Center. He was formally trained in periodontics at UCLA School of Dentistry; in Implant Dentistry at Loma Linda University and in Prosthodontics at University of Aachen, Germany and holds a Master of Sciences degree in Oral Biology from UCLA. His multidisciplinary dental practice is based in Santa Monica, California and he restricts his clinical work to dental implant therapy, bone & soft tissue reconstruction and esthetic dentistry.
DR NATASA GREGORIC
General Dentist, Ljubljana, Slovenia
Dr. Gregoric obtained her dentistry degree from the Medical University of Vienna, Austria in 2008. Upon graduation she was offered a position as University Assistant at the Department of Periodontology at the MUV, Austria, where she completed her Master of Science in Periodontology in 2012. In 2014 she completed one year Endodontology Curriculum in Munich, Germany (Prof. Baumann). She became gIDE (Loma Linda University) Master Clinician (Dr. Sascha Jovanovic) in 2017. In 2019 she conducted 1 year International Postgraduate Program in Reconstruction Surgery of Periodontal and Peri-Implant Tissues from Milan, Italy (Prof. Massimo de Sanctis). She is since 2017 gIDE Mentor and became in 2021 gIDE Europe Coordinator. She runs a private dental practice in Ljubljana Slovenia.
RAFFI AGHVINIAN, CDT
CDT, Los Angeles, CA
Raffi Aghvinian was formally trained as a master dental technician and has learned and worked in his parents dental laboratory for most of his career.
He has specialized in advanced dental and implant laboratory in analog and digital format. Over the last 10 years, he has developed a particular interest and experience in digital planning of implant therapy, the milling and 3 Printing of Implant Temporaries and the fabrication of implant prostheses using traditional and current dental materials. He has functioned as a consultant and laboratory to many specialized dental offices and dental implant companies. He is the founder and owner of the Natura-Like laboratory.
DR MILES MADISON
Dental Implants Periodontist, Beverly Hills, CA
Dr. Miles Madison DDS attended UCLA School of Dentistry where he again graduated with top honors and was the recipient of numerous academic awards. Dr. Madison specialized in Periodontology at UCSF (University of California at San Francisco) where he became one of the youngest graduating periodontists in the United States. Dr. Madison is board certified in I.V. sedation and hypnosis. He lectures nationally and is the recipient of numerous honors and awards throughout his career. He is a Visiting Lecturer at UCLA School of Dentistry, on the California Board of Dental Examiners General Anesthesia, and a Conscious Sedation Evaluator.