What: Get personalized training from dentistry's top clinician and educator in this 4-day comprehensive course in Los Angeles. Each day has a didactic presentation using lecture and video material and a clinical hands-on or live surgery demonstration.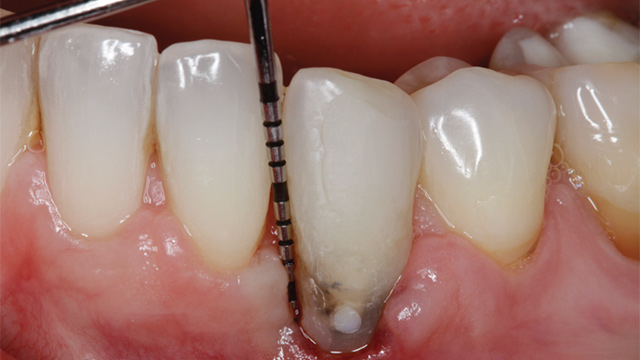 Location
Where: gIDE Institute
12217 W Pico Blvd
Los Angeles, CA 90064
8:30 am to 5:30 pm
Cost and Registration
Course Fee: $4,795 (members: $4395) | 32 CE Credits | Registration includes continental breakfast, lunch and breaks
To Register: Visit giddental.com.
Additional Details
DAYS 1 & 2 BONE, RIDGE & SOCKET GRAFTING
DAY 1
Full day of Lectures
LEARNING OBJECTIVES
Treatment planning and patient selection for grafting procedures
Concepts and techniques in bone grafting from incision to suturing
Extraction site management: immediate versus delayed implant placement with bone & soft tissue grafting
The vertical and horizontal aspects of ridge augmentation
The optimal selection of implant design, surface and position
Treatment planning for esthetic cases and the development of gingival papilla support
New technology using growth factors
Implant complications, possibility of treatment and prognosis
DAY 2
1/2 Day Live Surgery and 1/2 Day Hands-On Workshop on porcine mandible models
LEARNING OBJECTIVES
Clinical solutions to biological bone regeneration and socket grafting
Potential intra-oral donor sites, as well as techniques for harvesting such sites
Decision making based on outcome of available soft tissue protocols
Immediate extraction site techniques with internal grafting for maximum tissue preservation
Prosthetic steps to assist in grafting and implant procedures for the clinician
Learn the use of biomaterials and growth factors with autogenous bone and barrier membranes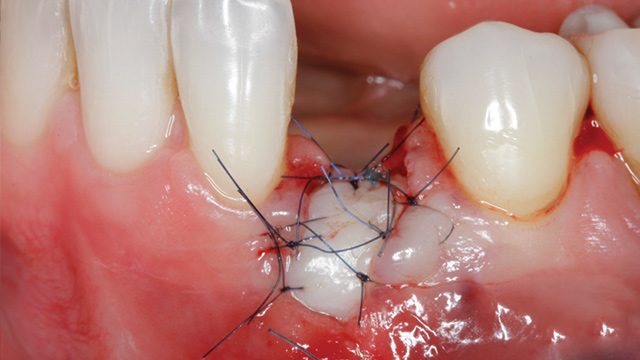 DAY 3 SOFT TISSUE MANAGEMENT & GRAFTING
1/2 Day Interactive Lecture and 1/2 Day Hands-On workshop on fresh upper porcine models.
LEARNING OBJECTIVES
Identify advantages and disadvantages of various surgical approaches
Flap Design, Flap Management and Suturing Methods
Augmentation of Keratinized Tissue
Augmentation of Soft Tissue Volume
Complications and Compromised Attempts
Abutment Design Modifications
Perio-Implant Papilla Support
DAY 4 SINUS ELEVATION & GRAFTING
1/2 Day Interactive Lecture and 1/2 Day Hands-On Workshop on goat maxilla models
LEARNING OBJECTIVES
Learn to perform sinus elevation surgery predictably
Identify the clinical and practical benefits of minimally invasive osteotome sinus elevation
Learn the technique for performing highly predictable lateral window surgery
Identify a biological protocol using graft materials for sinus elevation
Learn how to prevent and treat complications
Peri-implantitis incidence, etiology and management
Faculty
DR SASCHA A JOVANOVIC
Periodontist & Implant Surgeon, Los Angeles
Dr. Sascha A. Jovanovic is considered a global expert in Implant Dentistry and one of the founders of guided bone regeneration (GBR) and Esthetic Implant Surgery with over 80 scientific publications, book chapters and one text book. He presents and teaches his implant protocols globally and is Academic Chair of the gIDE Institute, Assistant Professor of Loma Linda University, Past-President of the European Association of Osseointegration (EAO), and Past-Co-Director of the UCLA Dental Implant Center. He was formally trained in periodontics at UCLA School of Dentistry; in Implant Dentistry at Loma Linda University and in Prosthodontics at University of Aachen, Germany and holds a Master of Sciences degree in Oral Biology from UCLA. His multidisciplinary dental practice is based in Santa Monica, California and he restricts his clinical work to dental implant therapy, bone & soft tissue reconstruction and esthetic dentistry.
DR DENNIS HUNT
Periodontist, Los Angeles
Dr. Dennis Hunt was formally trained in Periodontics at UCLA School of Dentistry, and holds a Master of Science degree in Oral Biology from UCLA. He restricts his clinical work to preventive Periodontal therapy, periodontal plastic surgery, dental implant therapy and bone & soft tissue reconstruction and has collaborated with Dr Jovanovic on cases and in research for over 30 years. He is Founder of RockstarWhite, a tooth whitening company.
Dr. Hunt's clinical research emphasizes esthetic management in dental therapy and applied bone and soft tissue reconstruction techniques. He teaches nationally and internationally and has published several scientific articles in peer-reviewed journals, along with winning research awards from both UCLA and AO.