What: Dr. Ara Nazarian , a leading clinician, will instruct you on how to meet the demands of your patients and overcome a lot of the obstacles in dental implant placement and restoration.
His presentation will examine and explain materials, methods and techniques in overcoming several situations.
Location
Where: Miami Beach, FL
Cost and Registration
Course Fee: EARLY BIRD DISCOUNT – $1750 Expires: September 10th / Regular Price – $1950
CE Credits : 17
To Register: https://lp.adin-group.com/advanced-implant-strategies-miami/
Additional Details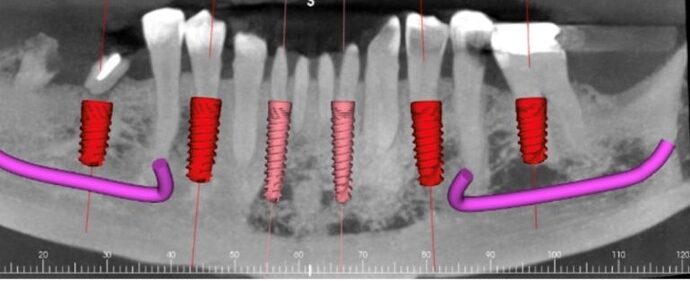 Overcoming Limitation Due to Anatomical Structures
Hands-On Immediate Implant Placement Exercise
Socket Preservation Made Easy
Grafting Protocols A-Z
Osseodensification for Ideal Bone
Sinus Bump Elevation Done Predictably
How to Handle Narrow Ridges
Replacing Congenitally Missing Teeth
Teeth In a Day – Achieving Immediate Placement and Loading
Hands-On Grip (Locator) Exercise
Immediate Implant Placement in Extraction Sites
Enhancing Immediate Fixation Principles
Immediate loading – from provisional to permanent restoration
Simplified All-on-X and Over Denture Treatment in Difficult Cases
Faculty
Ara Nazarian DDS, DICOI
Dr. Nazarian graduated from the University of Detroit Mercy School of Dentistry and completed an AEGD (Advanced Education in General Dentistry) residency from the US Navy in San Diego, California.
In addition, he completed advanced training in dental implants and grafting from the world-renowned Misch International Implant Institute.
He holds a Diplomate in the ICOI and a Mastership in the American Academy of Small Diameter Implants.
He teaches other dentists in the art and science of dental implants and cosmetics so that his methods can help others outside of his own practice. He has taught non-invasive extractions, grafting, full mouth rehabilitation, and 3D diagnosis and treatment planning with CBCT.
He has been published nationally and internationally in leading dental publications in the area of cosmetics, metal-free crowns, extractions, grafting, sinus lifts, immediate implant placement, same-day provisionalization, and CAD/CAM restorations. In addition, he teaches practicing dentists atraumatic extractions and grafting at the University of Detroit Mercy School of Dentistry.