What:
This introduction to dental implant surgery is a 3-day course where attending dentists will have 3 days of live surgical training and 4 hours of online learning.
For the live surgical portion, dentists will treat patients in different clinical situations. Dentists will plan and treatment plan each case with the instructors for optimal patient care.
At the conclusion of this course, participants will have gained a greater understanding of the necessary skills, techniques, instruments, and materials that are required for dental implant surgery. Attendees will also experience
Location
Where:
Implant Education Company
12320 N. 32nd Street
Phoenix, AZ 85032
Cost and Registration
Course Fee:
Tuition: $9,750
Observation: $2,000
CE Credits : 24
To Register: Visit https://www.implantedco.com/ or call (949) 257-5696
Additional Details
Day 1
Opening Discussion and Breakfast – Dr. Joe Mehranfar 7:30 AM to 8:00 AM
Hands-On Exercise 8:00 AM to 10:00 AM Dr. Joe Leonetti and Dr. Todd Erickson
Implant placement in plastic jaws.
Each attendee places implants in plastic mandible/maxilla.
Suturing: interrupted, horizontal mattress, running interlocking.
Discussion 10:00 AM to 11:00 AM
Case review with planning software
Material / Instrument review for site prep.
Afternoon Noon to 4:30 PM – Live Surgery Dr. Joe Leonetti and Dr. Todd Erickson
Dentists will treat multitude of cases that may need extract / graft / sinus bump / implant placement.
Dentists will learn what materials and instruments are necessary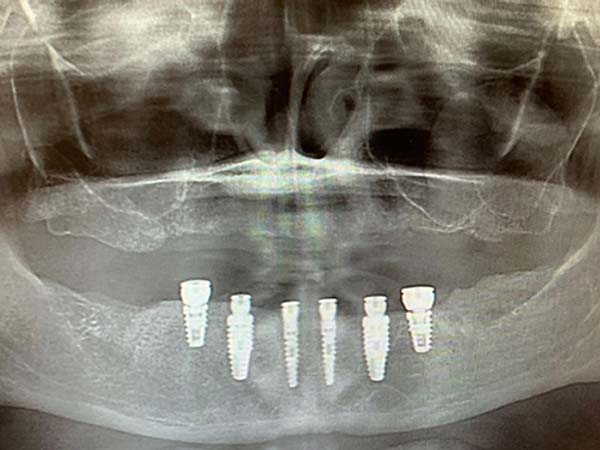 Day 2 and 3
7:30 AM to 8:30 AM
Pre-surgical case discussion and treatment planning/live surgery – Dr. Joe Leonetti and Dr. Todd Erickson
8:30 AM to Last Patient
Live Implant Surgery

Cases will use 3D printed guides for the initial pilot drill when possible.
Dentists may experience the X-Guide® which is a 3D navigation system that delivers real time interactive guidance of drill position during surgery, giving you the ability to improve the clinical outcome.

Clinical case selection varies from single implants, multiple implants, and implant overdentures.
Faculty
Dr. Joe Leonetti
Oral Surgeon • Diplomate of American Board of Implantology / Dental Implants
Dr. Leonetti is an Oral and Maxillofacial surgeon in private practice in Pennsylvania. Dr. Leonetti has performed dental implant surgery for more than 25 years and participates in continuing education as a faculty member both nationally and internationally. Dr. Leonetti has published multiple peer review articles and is a contributing author in numerous textbooks. Primary topics of interest include medical evaluation of the dental implant patient, implant surgery, extraction site grafting, sinus augmentation, and management of dental implant complications. Dr. Leonetti is double board certified by both the American Board of Oral and Maxillofacial surgery and the American Board of Oral Implantology.